On the spot is a virtual reality experience developed by Antek Jancelewicz together with Jack Hardiker.
The experience adds the third dimension to the iconic picture taken by New York's first photographer with an access to a police radio – Arthur Fellig, a.k.a. Weegee. The participant gets to step inside Weegee's dark world of crime scene photography in 1939 New York to explore the case of a murder of gangster David "The Beetle" Beadle, as originally captured by Fellig with his Speed Graphic camera.
Below is a little sneek peak of the experiece (although the work is in still in progress):
This piece of non-linear VR theatre is an immersive experience allowing for free exploration of the scene and interaction with 3D elements as well as filmed human actors placed in the virtual environment.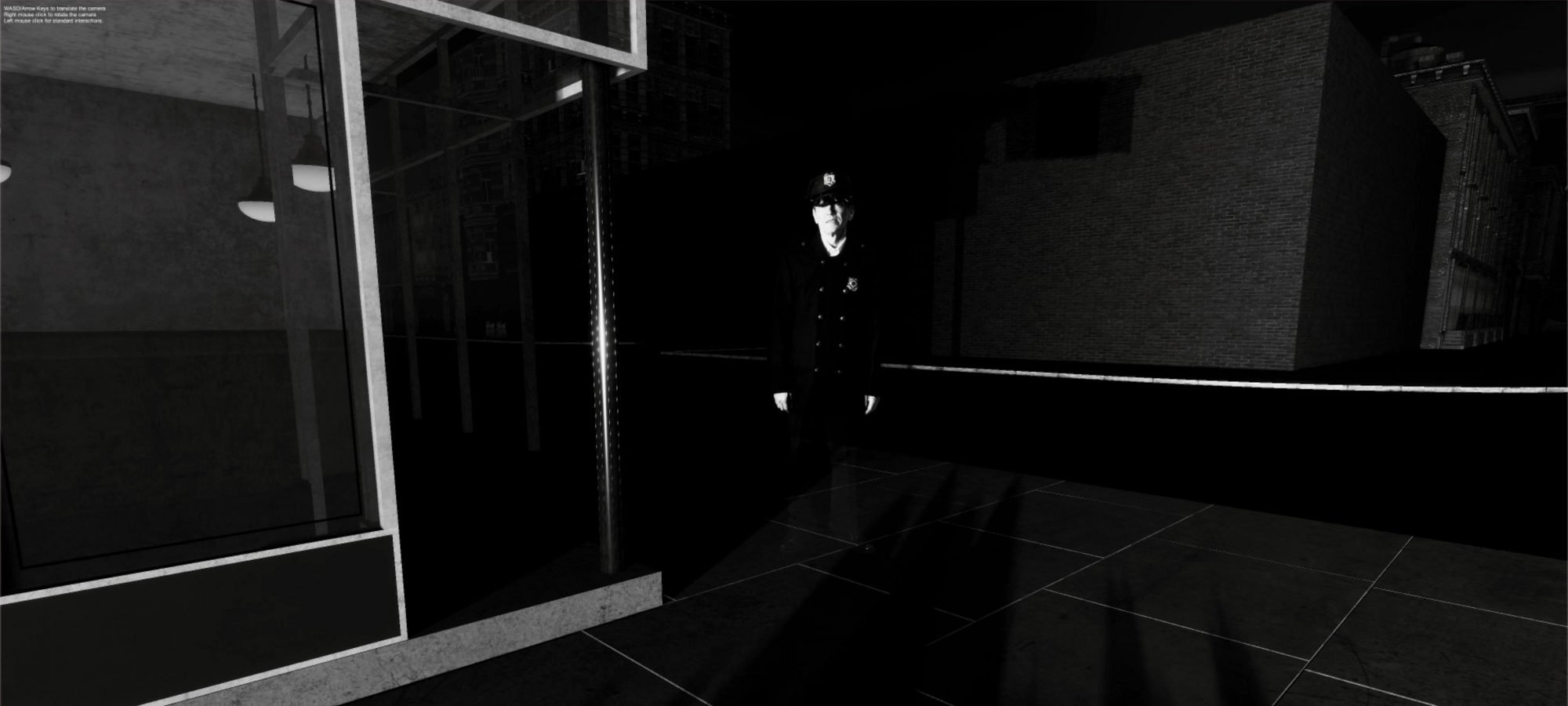 The project explores the aspects of immersivity within the medium of Virtual Reality, as well as addresses the question – how dark is too dark?
The work combines the virtual with the physical, incorporating elements such as a 3d-scanned body that can be interacted with through touching a real actor tracked in real-time (the work-in-progress video does not include that).