Virtual Reality experience
Academic Research Project
My Role & Tools Used
Research & Design
Art Direction (Photoshop, After Effects, Premiere Pro)
Lead 3D Generalist (3Ds Max, Cinema 4D, SketchUp, Substance Designer)
Game Design & Development (HTC Vive, Unity 3D, SteamVR, C#)
Team
Alberto Bonanni
Ivan Borojevic
What it is
"SYRIA is a VR experience that transports the viewer from the RCA White City campus to Aleppo, a beautiful and historic city devastated by war and conflict. Follow the story of a survivor as he escapes what was once his family home, runs through the demolished streets of the city to finally be taken captive in a dark and scary prison run by the regime."
– Rebecca McClelland, Department Head of Art Production at Saatchi Saatchi
Context
SYRIA is a result of a research revolving around the theme of "Marginalised Voices" initiated by prof. Eleanor Dare at the Royal College of Art.
Our findings have shown that audiences have lost their ability to react to the refugee crisis over time.
This is in part due to the repetition of highly publicized photographs in the media. The media overexposure has made audiences so familiar with these images that they started losing their meaningfulness.
In order to tackle this issue, we have collected stories of people that come from places of conflict or have dealt with these difficult environments, and were eventually forced to flee their country. We have focused on Syria.
Intention
We attempted to leverage the ability of the VR medium to transport the user into a different space that can not only be passively seen but also felt. This way, the intention is to convey and highlight the drama of the individual human being behind the mass refugee crisis.
Thanks to increased immersion provided by real-time VR – compared to 2d images – and powerful visuals we have created, we attempted to bring back the attention that the refugee crisis deserves in a way that triggers compassion and empathy.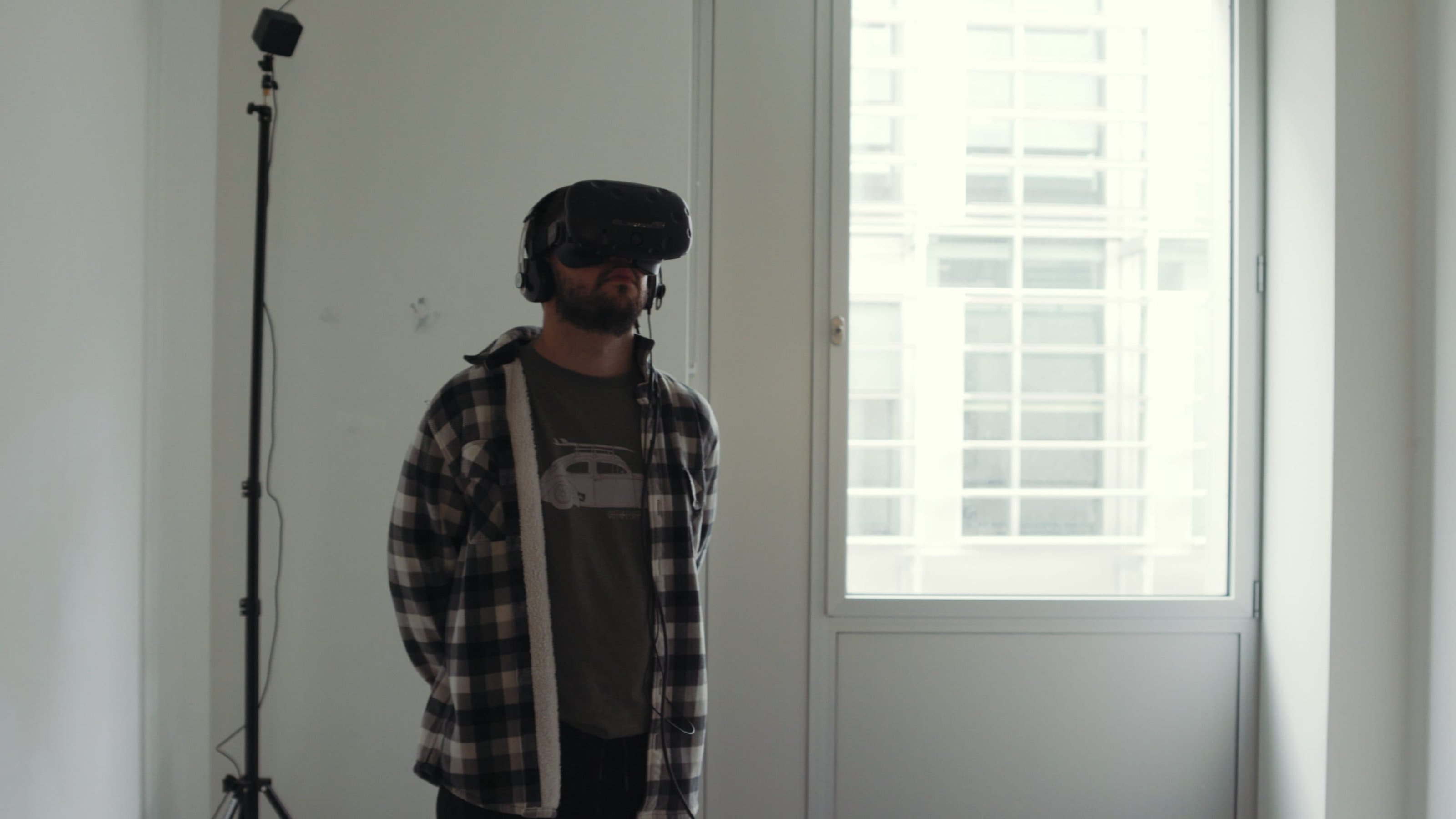 Gameplay
The experience transports the user from the slick RCA building (recreated in 3D for seamless onboarding and transition) to protagonist's home during a bombing, to the middle of 2016 Aleppo turning from a beautiful historic city into a place of one of the biggest humanitarian disasters, and then to the horrible Sednaya Prison reconstructed based on prisoners' testimonies.
Throughout the experience, the user can walk freely in the environment, tracked by HTC Vive's base stations.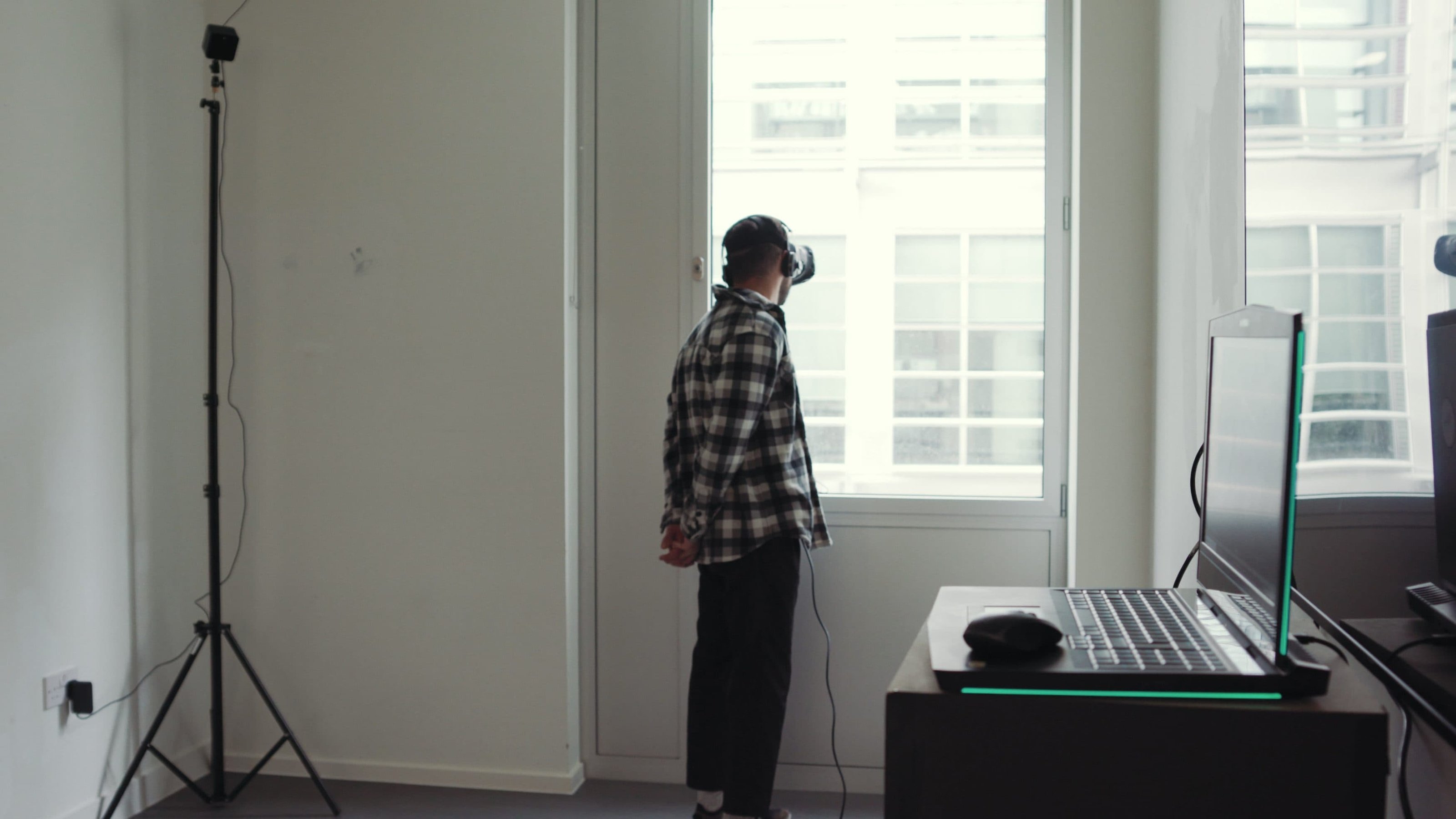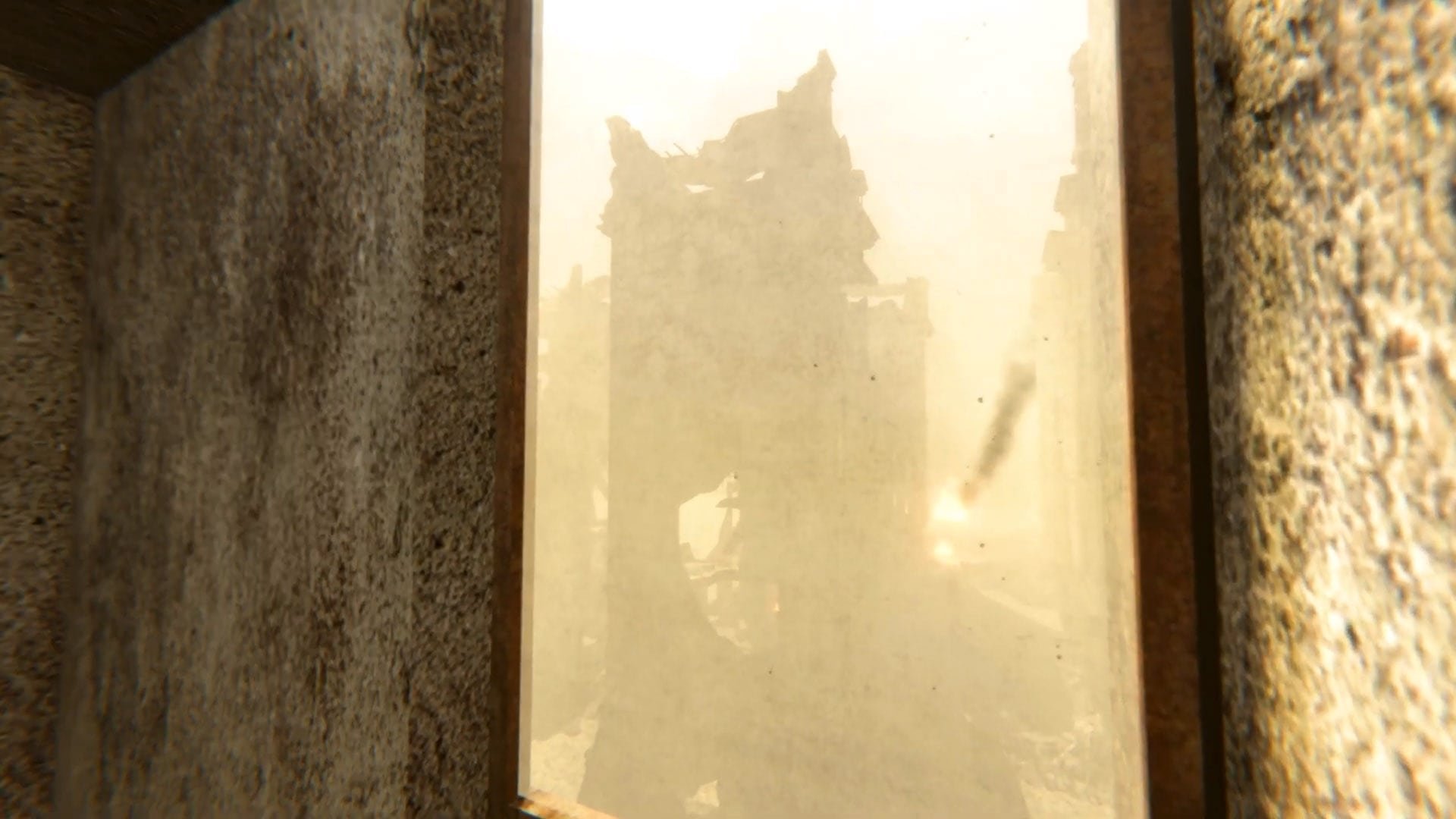 Process
All the locations have been recreated based on testimonies, photos and with the help of a Syrian ex-prisoner.
3D-scanned props, authentic hand-written messages on the prison walls, real drawings by Syrian children, as well as voice-over narrations and 3D soundscape enriched the experience.
We have also leveraged Unity's High Definition Rendering Pipeline to maximise the visual fidelity and see how photorealism influences the immersion and impact on the user.